To encourage a strong Nordic life science ecosystem, the Nordic Mentor Network for Entrepreneurship (NOME) hosted the fourth NOME Startup Competition 2020 on November 18. 6 startups from Denmark, Finland, Norway, and Sweden were invited to pitch for the prize of 50 000 DKK and to secure a spot in the NOME Mentoring Program. After a tight race, Mode Sensors collected the most votes from the NOME mentors and was crowned the winner.
On November 18, the Nordic finalists, NOME mentors, and NOME partners gathered in front of their computer screens to participate in the NOME Startup Competition 2020. The 6 finalists were selected from a pool of 90+ applications – a record number of applications to the Startup Competition.
Normally, access into the NOME Mentoring Program is by invite only but once a year, startups have the opportunity of making their case by applying and being invited to present at the NOME Startup Competition. Under normal circumstances, the Startup Competition is scheduled as a major part of the NOME Annual Meeting. However, due to the development of COVID-19 in Denmark, the partners decided to cancel the Annual Meeting and move the Startup Competition online. 
This year's winner is Mode Sensors: a Norwegian-based digital healthcare company that is redefining dehydration by combining wearable sensor technology with cloud-based data analytics and machine learning. By winning, ModeSensors secured the NOME prize of 50 000 DKK and a spot in NOME's elite Mentoring Program, which includes mentorship from industry experts, access to a global network, and the NOME US Camp.
"It is an honor, and an acknowledgement to win the NOME Startup Competition. Developing our hydration monitoring solution – Re:Balans® requires deep expertise in many fields, and makes it crucial with a strong team and network around us. This award, and the great mentorship we will now receive will accelerate our mission to improve millions of lives with the next generation hydration monitoring.", says Lars Lydersen, CEO at Mode Sensors.
All finalists showed a promising product, strong teams, and provided sharp presentations, and will be further evaluated for future engagement in NOME.
Meet the 6 Nordic finalists 
StatuManu (Denmark): Provides a non-invasive solution for measuring and monitoring of intracranial pressure (ICP) by tracking changes in ICP, with the mission of saving the brain and saving lives 
Sartar Therapeutics (Finland): Provides new treatment options for sarcomas that fail to respond to current therapies by offering a controlled-release formulation of anagrelide, SAR001
StemSight (Finland): Provides an off-the-shelf cell therapy product for the treatment of limbal stem cell deficiency, a severe for of corneal blindness, based on highly potent limbal epithelial cells obtained from human pluripotent stem cells
Mode Sensors (Norway): Develops the first medical-grade sensor-patch for real-time hydration monitoring, Re:Balans, to help caregivers prevent fluid imbalance, which contributes to reducing mortality, medical complications, and hospitalizations
Developeration (Sweden): Offers a new operation device, PexyEazy®, which enables surgery in only 10 minutes and without the need for anesthesia when removing hemorrhoids
Inorbit Therapeutics (Sweden): Discovered a new generation small molecule Farnesoid X Receptor (FXR) agonist, IOT022, which mitigates the risk for Drug-Induced Liver Injury (DILI) and pruritus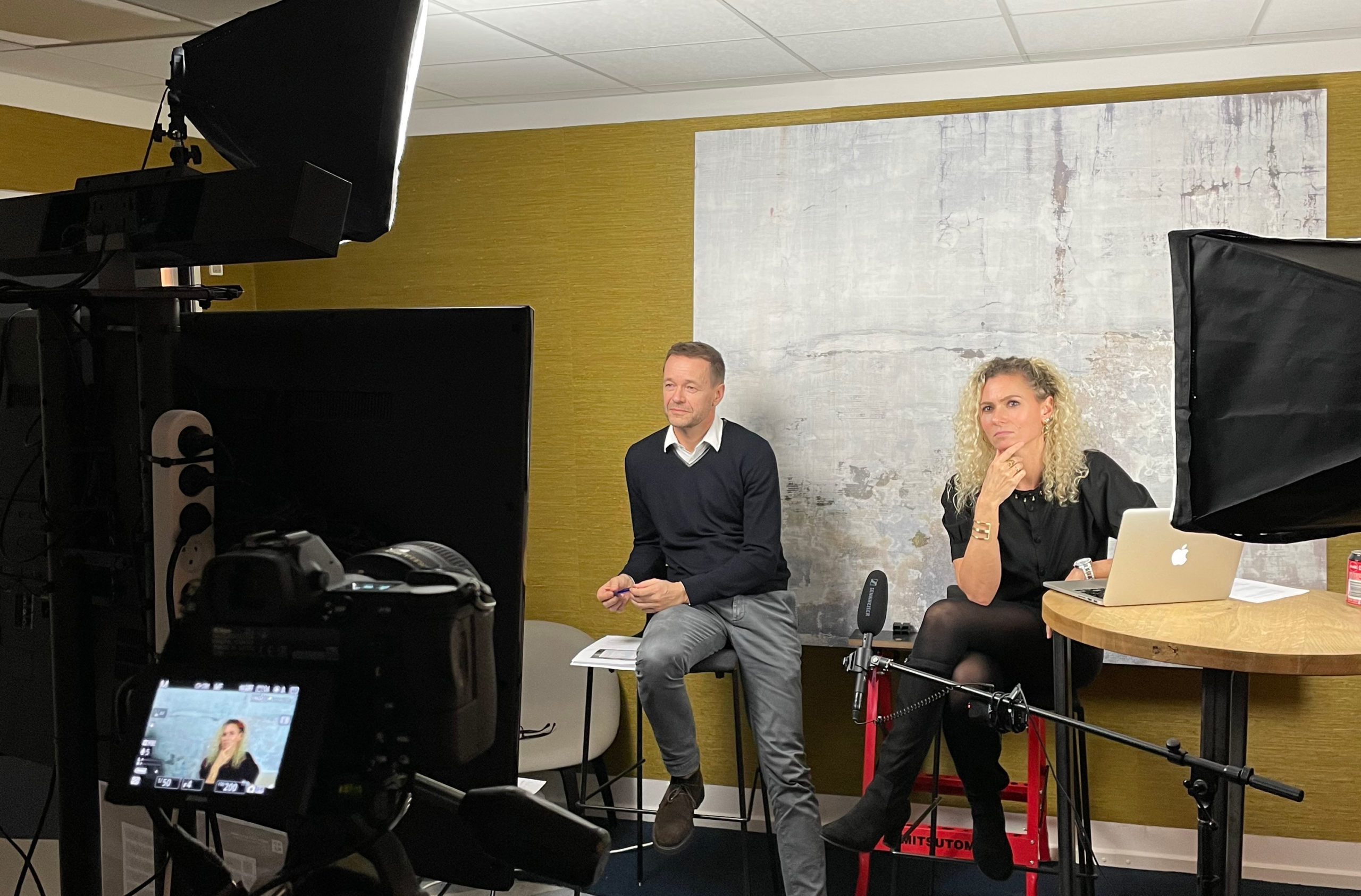 Hosts for the evening: Peter Birk and Rebecca Guacan from Accelerace
About NOME:
The Nordic Mentor Network for Entrepreneurship (NOME) is an elite Mentoring Program for Nordic startups within therapeutics, medical devices, diagnostics, digital health, and industrial biotech. Since 2016, the ambition has been to propel selected startups into internationally renowned commercial successes by matching them with highly-skilled volunteer professionals.
NOME is funded by the Novo Nordisk Foundation and driven by the partner organizations Accelerace (Denmark), Oslo Cancer Cluster Incubator and Aleap (Norway), Karolinska Institutet Innovations AB and Medicon Village (Sweden) as well as Vertical Acceleratorand Turku Science Park Ltd (Finland).